Power of Attorney Kit
$25.00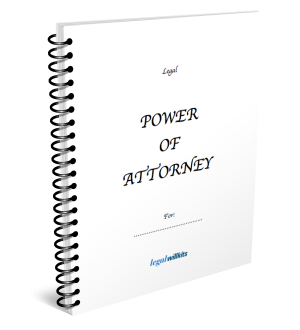 A Power of Attorney is just as important for life planning as making a will. 
A Power of Attorney is a legal document where you appoint a person of your choice to manage your assets and financial affairs if you are unable to do so due to illness, an accident or your absence. It defines how your estate is looked after while you are still alive, but unable to manage it yourself.
Many people prepare a Will but do not give the same consideration to appointing an attorney until it is too late. Appointing an attorney gives your attorney the legal authority to look after your financial affairs on your behalf.
You can appoint an attorney to act for you in a variety of circumstances such as an extended interstate or overseas trip, or for a time when you are no longer able to manage your own affairs due to illness or incapacitation.
Your documents will be available immediately to download, and via email.
Only one will kit per family required.